Special Edition: HPE Storage 2019
Location: Disneyland (well the Grand Californian Hotel)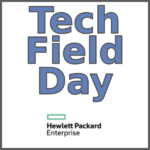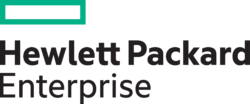 The agenda is pretty AMAZING!
Now. Read that again. There is a log of deep-dive information. The links will show the posted video after it is edited for noise and to ensure a quality viewing. Content is pretty much on par with being in the room! Stephen and crew do an Amazing production. I have watched  many presentations and learned a TON of valuable information.
I will share what I have learned about the topics discussed.
If you are new to Enterprise Storage or a veteran … I am sure you will learn something new. What not a consumer of HPE Storage?? Why Not? Have you really studied their portfolio lately??
Yes it has Solid State Devices (SSD) – who doesn't have that feature! And yes it is updated to include NVMe and in fact road maps for faster closer to Ring 0.  BUT, this is enterprise storage, not just raw speed. Enterprise storage has a lot more to contend with: Availability, Manageability, Reliability and Performance. PLUS support for Legacy and a strategic path for the future.
Business organizations are not buying technology for technology sake.. that isn't a winning proposition. IT has a business agenda. IT serves to satisfy specific business goals with specific requirements.  You as IT staff/engineer/Management put and investment of Time and Money into a vendor solution.  You will spend capital to acquire and maintain. You will spend $$ to invest in Operating and Maintaining steady state. Everyone in IT has a stake in the technology.
Okay time to dive into what HPE Storage is today and promises for tomorrow.
HPE Storage Vision, presented by Beth Joseph.
What is HPE Storage today? What is currently available? What innovations in the offerings make sense to adopt because it demonstrates how intelligent storage can make a positive impact to your business.
More than just performance. Modern Storage requirements satisfy a very demanding customer. Why? Because, it is a absolutely necessary!
Flash ERA — > Cloud ERA —> Intelligent ERA
Storage is quickly evolving. It is learning from it's past and making huge strides to be better! It isn't just reliable immutable. It is modern data management. Scalable storage solutions and most importantly – Intelligent.
How do you define "Intelligent Data"
The challenge today isn't Infrastructure Management. I call is the IaaS layer. InfraStructure Layer. You can pick and choose your hardware vendor and deliver data services to your internal and external customers – and that is your storage layer.
Data is growing.. and growing FAST.  Estimates say 40 ZB* will be globally
*Zettabyte =  2 two the 70th power = a billion terabytes = 1,000,000,000,000,000,000,000 [1021] bytes.
Source: Worldwide and U.S. Enterprise Storage Systems Forecast Update, Natalya Yezhkova, 2016–2020
What to do?  How do you manage it? How do you use your data?What is HPE Storage doing?

Intelligent data strategy
Always on
Always fast
Automated and on-demand
Hybrid by design
Global intelligence
"Global intelligence Engine" Infosight – (more, much more to share about this !)
Predictive Analysis
Workload fingerprint
Global learning
Recommendations
And that kicks off Tech Field Day Exclusive HPE Storage!
More to share soon…
@Digital_Kungfu